What a great weekend this was! If you had a chance to listen to the American Music Experience, we hope you agree. We had a chance to play some great American music and interview Phillip Proctor of Firesign Theatre. Phil talks about his life growing up and his early days with Firesign Theatre. Of course we asked him to name five of his favorite songs which run the gamut from Jimmie Dale Gilmore to Randy Newman to Crosby, Stills, Nash, and Young.

Next week's show promises to be entertaining too, with the likes of Ray Charles, Johnny Paycheck and Sammy Hagar. That's just the tip of the iceberg; Brent interviews John Lewis, former owner of radio station WINC, whose father, Richard Field Lewis Jr, built both WINC AM and FM and WAMM!

Our mission, of course, is to play great American music regardless of genre with special focus and spotlight on entertainers from the Shenandoah Valley, the DMV, and beyond. If you missed the show this past weekend you can go to the archive site for the American Music Experience located online at castlemanmedia.com/ame/ .
Please leave a comment below if you have any observations or suggestions and thanks for listening to the AME on WAMM!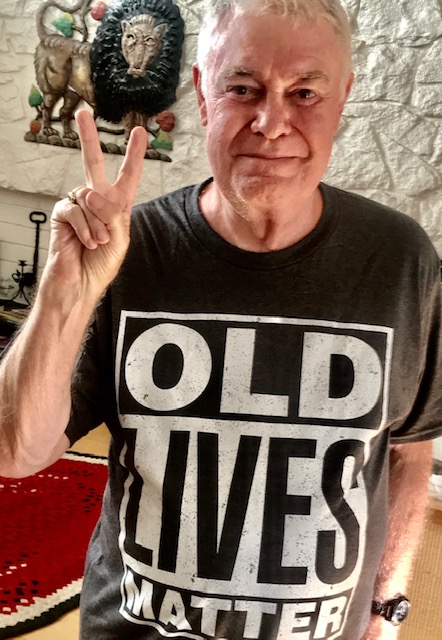 Phillip Proctor of Firesign Theatre flashes the "Victory" sign to the American Music Experience!